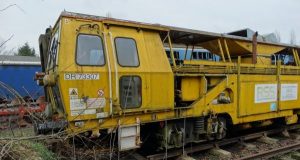 Type: 07-275 Series 5/6 Tamping Machine.
Built: 1978 Linz, Austria.
Build Number: 531.
Engine: Cummins.
Transmission: Twin Disc Power Shift.
Weight: 44 Tonnes.
Brakes: Standard Indirect and Direct Systems.
Hydraulic System: 140 Bar and 180 Bar.
Capable Transit Speed: 50 MPH.
Tamping Machine History.
Originally bought and used by British Rail, Eastern Region in the 1970's. This "switch and crossings" Tamping Machine transferred ownership to Fastline then Jarvis Rail during BR Privatisation. It continued active service mainly around Doncaster and Leeds till 2010.
During Administration of Jarvis Rail, this machine was purchased by "Railway Support Services" and was used on preservation railways in the south of England.
Arrival at the NYMR.
Vehicle was inspected by York Area Group and NYMR members in Feburary 2018 for potential purchase. After successful purchase by the York Area Group, the vehicle arrived to the NYMR in April 2018.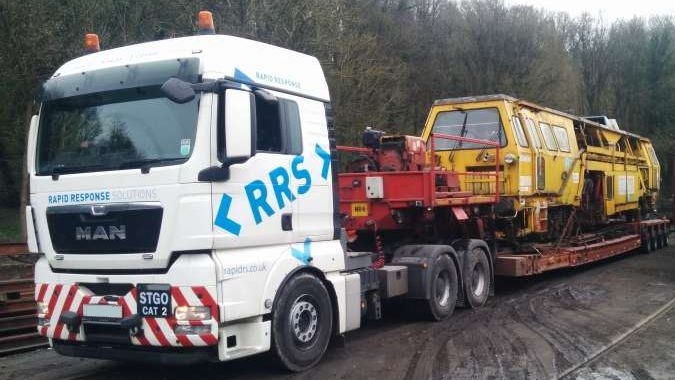 This machine is currently in the workshop and a long list of repair and refurbishment work is being drawn up. A start has already been made of dismantling the LH Tamping unit for repair of worn pins and bushes.
What does it do?
It aligns track, similar to 73250, however this is primarily for treating S+C (Switch and Crossings) track.

This machine has lifting hooks that are able to lift the track under the base of the rails, it also has Tamping Units that are able to transverse further than a plain line machine and hydraulically adjustable Tamping Tines to allow access where the rails are at various lateral positions.
It also has an extra cab in the middle of the machine for two operators, allowing better viewing of the rails and sleepers.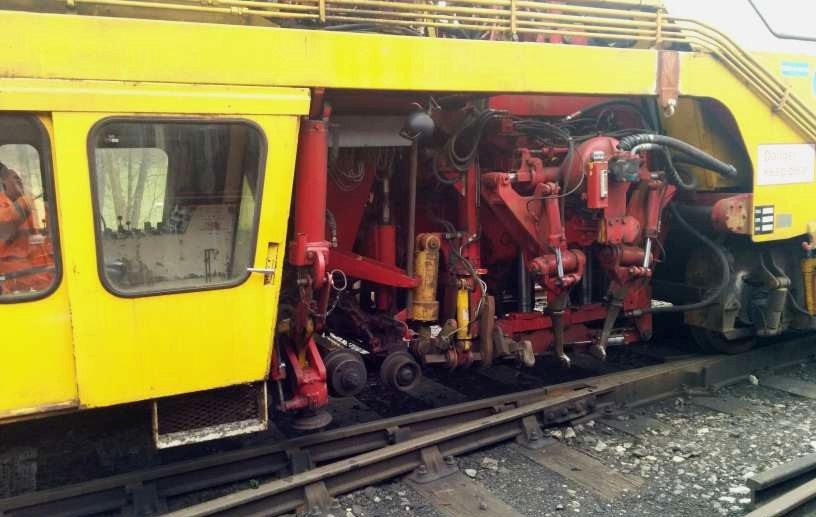 Usage.
It is planned to use the machine to improve the track geometry along the various S+C sections of track along the North Yorkshire Moors Railway, the machine is also capable of tamping plain line track, but at a much reduced rate, therefore the machine can be used as a strategic backup in the event of a fault on Tamper 73250 that could take some time to repair.
It is envisaged it will take some time before the machine enters service on the NYMR as considerable repairs and re-commissioning will be carried out by volunteers. If you would like to get involved as a volunteer with getting this machine into full service, then please get in touch.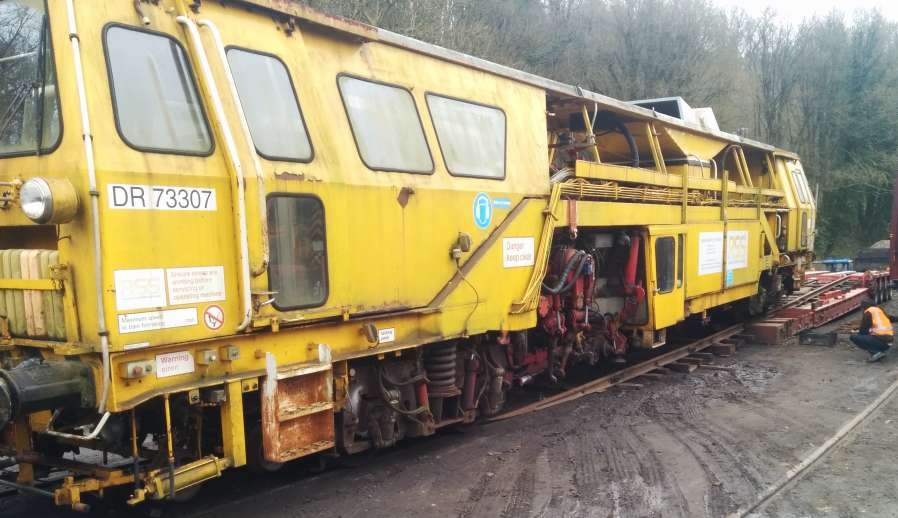 Progress on the refurbishment of this machine will soon be posted on the site blog.