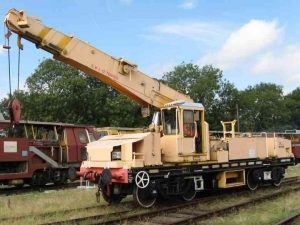 Type: Diesel Hydraulic Crane.
Model: Plasser GPC72.
Built: 1980 Ealing, London.
Build Number: 5514.
Engine: Dorman V8.
Transmission: Hydrostatic.
Weight: Approx 80 Tonnes.
Brakes: Standard Indirect and Direct Systems.
Crane History.
Previously numbered DB969013 previously based in South Wales, purchased by the York Area Group from Jarvis Fastline at Hitchin Hertfordshire. Delivered to Newbridge 28-10-09 where it now has been recertified and additionally, operator training has been carried out. This has now become a useful addition to the PW fleet. Designed specifically for P Way use especially on track renewal work. A small number of these are still in use on Network Rail.
It is comparatively similar to Cowan Sheldon version have generally seen widespread use throughout the country since the last 30 years. The crane worked on renewal sites and occasionally undertaking other lifting duties. These other duties ranging from removal of redundant water towers to installing new signals on resignalling schemes.
Previously seen use in the relay of track at the bridge 30 site, installation of the roof trusses at Pickering Station, and general track maintenance and renewal work, this crane is proving to be a vital addition to the Pway fleet. Due to the long reach of the telescopic jib, this machine is ideal for all general purpose lifting requirements on the NYMR.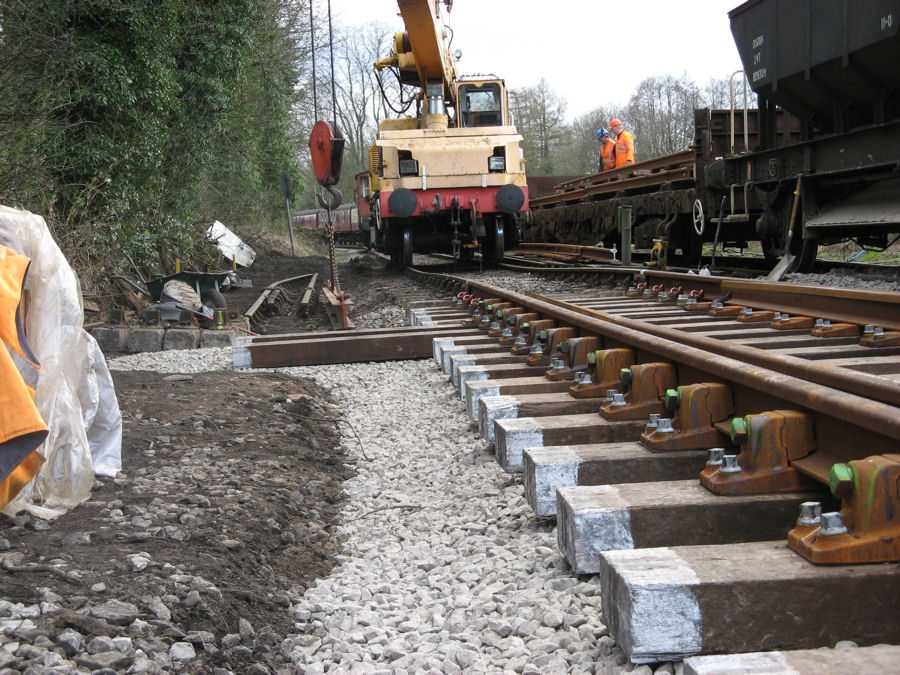 Reliability has been an issue as the machine had previously been sat in a siding in Wales for several years without use. However, reliability is starting to improve after considerable maintenance, including complete renewing of the Dorman engine. Fortunately, the York Area Group was able to source a spare engine that came out of a fixed backup generator unit.
Although an old engine, this means the new engine had only operated a small number of service hours and was more or less in brand new condition, it certainly starts up a lot quicker now!