Type: Coles Diesel Electric Crane.
Model: Coles 15t.
Built: 1956 Sunderland.
Build Number: DE2524.
Engine: Ford Diesel.
Transmission: Electric.
Weight:
Brakes:
Coles Crane History.
Previously owned by British Rail and used at the York Carriage Works, Holgate Road, York. It became available for sale and was bought by NYMR members in Arpil 1991.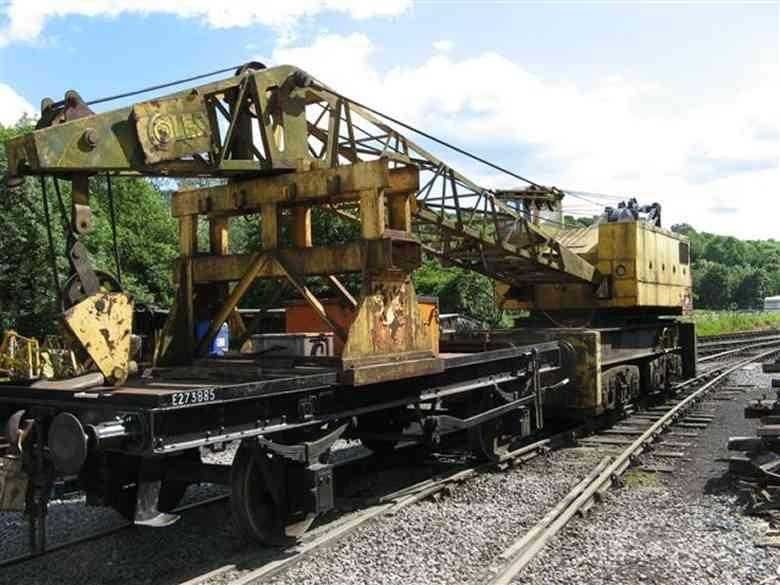 This 15T crane has been a work horse for many years along the NYMR line for general lifting duties on track renewal and maintenance work. Unfortunately if failed an insurance exam was taken out of service due to general poor condition. Ownership of the crane then came under the York Area Group who funded major repairs.
The main issue was corrosion mainly around the base of the jib. The jib removed and sent away for full refurbishment by a specialist engineering company who rebuilt the base of the jib carried our other general jib repairs. The paint work was also totally stripped for further inspection, then delivered back to Newbridge with a coating of primer paint. The jib was then refitted and several coats of paint applied.
Meanwhile, other major repairs around the bodywork, brakes and winding gear carried out with volunteers and full time staff, this took a lot of time, effort and paint!
After much time and work, the crane was finally re-assembled and inspection by the insurance which included a full load test. A few minor "advisories" were noted and a plan formulated to resolve these minor issues.
Eventually, the crane passed the insurance examination and brought back into full service. As seen below, quite a transformation!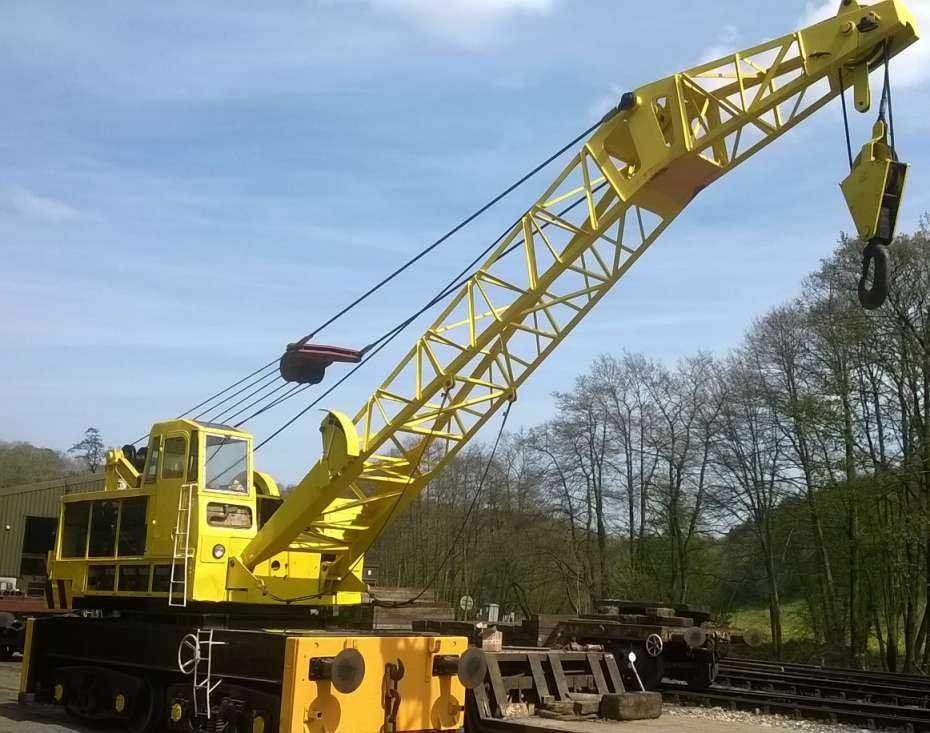 After several years with the C & W depot at Pickering, DE 2524 has returned to New Bridge yard for a major service. The main item ,so far, has been the replacement of the worn out copper contacts on the hoist brake. New ones have been turned up on our lathe, from scrap ones recovered from an 08 shunter.
The generator, not the easiest of equipment to get at, is currently out of the machine, to renew a noisy worn bearing.
A certain amount of cosmetic attention to the paintwork is underway on both the machine and its runner wagon.
On completion of the work, and after an insurance examination, this crane will return to front line service with the P.Way department, to enable the Plasser 12T hydraulic crane, to be withdrawn for a major service.