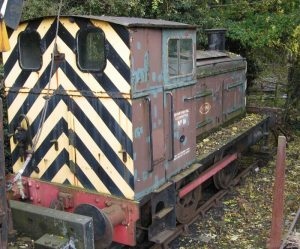 Type: Drewry Diesel 0-4-0 Loco.
Built: 1941 Preston, UK.
Build Number: 37 (MEF44, 70037).
Engine: Gardner 6.L.3 (153 BHP).
Transmission: Vulcan-Sinclair/Wilson-Drewry.
Weight: 22.75 Tons.
Brakes: Air.
Capable Transit Speed: 16.25 MPH
This has since been moved to the DVLR (Derwent Valley Light Railway), I am told they are making good progress and have already got the engine running! A lot more work required but great to see it is getting the TLC it deserves.
Link CLICK HERE to the DVLR site for the Drewry for future progress.
Below archive for previous NYMR info on number 16
Technically not plant and out of service, but it is hoped to get it running one day to be used for propelling the various plant and p-way wagons along the line to worksites. It does have an interesting history….
Drewry History.
153hp Drewry Diesel Mechanical 0-4-0 Locomotive. Built for the Ministry of Supply. Number 37 from Drewry which later became MEF 44, 70037 and finally by the number it is known as now 16.
Service that we know of is:-
Built 1941 for the Ministry of Supply as part of a batch of 20 built by Drewry Car Company numbers 29 – 38 with build numbers 2156 – 65 date 1941. Sub Contracted to English Electric "Dick Kerr" works Preston.
Also to:-
Andrew Barclay 39 – 44 with build numbers 354 – 9 date 1941
Andrew Barclay 45 – 8 with build numbers 360 – 3 date 1942
Work Abroad.
Work in UK to 1943. "Tourret WD Locomotives states 1944". Shipped to Middle East working around Suez as a batch of 5 Numbers 34,5,6,7,and 8. These received MEF numbers 40 – 45 respectively. When renumbered with WD 70xxx numbers they reverted to the original numbers but with the prefix 700xx so 37 became 70037.
Returned to UK 1947 Kings Norton WD depot Derby. 3 locomotives returned 34, 37 and 38 remainder not known. Sold to ShellMex / BP Feb 1948 Trafford Park Manchester. Became Number 12.
Transferred to Jarrow 1950 became 16. 1964 repair work at Baguely then to BP Saltend at Hull. Donated by BP to the York Area Group in Feb 1984.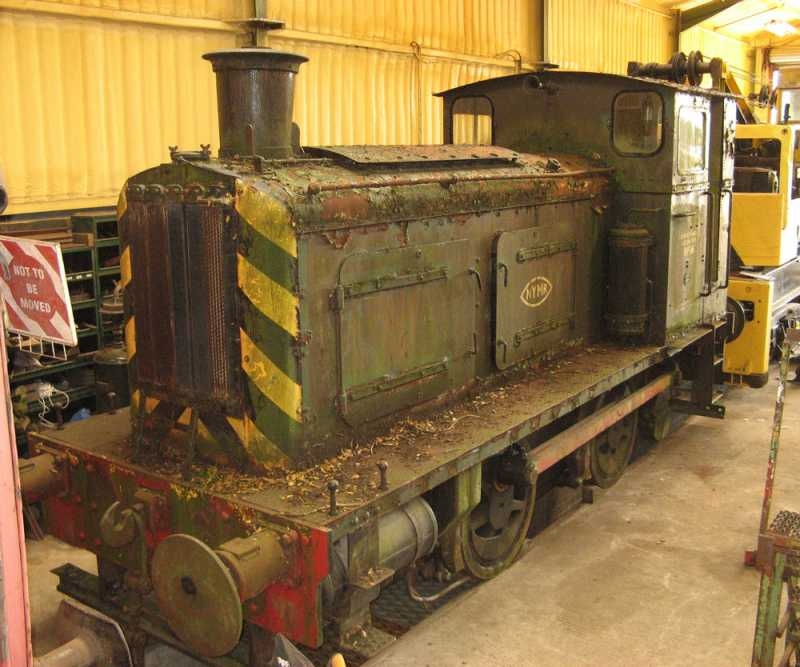 Of the remaining 15 locos, they were concentrated at Longmoor in preparation for the D Day invasion. 4 of the locos took part in the landings in Normandy post D Day.
29 and 32 being loaded at Southampton onto converted tank trailers on 11th of June and landed at JUNO beach on the 14th June 30 31 following on later. The locos then worked in the Caen and Cherbourg areas. 29 Courselles, 30 Bayeux, 32 + 33 Caen. A further 11 locos were shipped over conventionally to Cherbourg in September 1944. These spent most of their time working in supply dumps, then returned to the UK.
Below: 70037 (no 16) on the right at Newbridge in the late 1980's with British Railways class 04 204 hp 8- cylinder version on the left.
WD 43 (WD 70043 From 1944).
Nick Carter writes about a sister LOCO.
The below photographs came by way of a family friend. Her father, Thomas Hoyland, served in Germany, in the 153 (LNER) Railway Operating Company, Royal Engineers, BAOR. As such they represent rare images, taken from a time of great upheaval.
Based on his service history and other photographs in the small collection, they can be identified as probably having been taken at Christmas 1946, at Detmold, during his time as a loco driver, prior to demob in February 1947. He can be seen in the centre of the cab of 70043.
As WD70043, this locomotive still exists and is preserved in running order at the Avon Valley Railway, near Bristol. Built in 1942, it went to Cherbourg in September 1944 and returned to the UK in January 1947, followed by another overseas spell, this time at Suez in 1952.
Picture below: 50003 a 1939 Deutsche Reichsbahn standard wartime 2-10-0, with 70043 on the right in the background.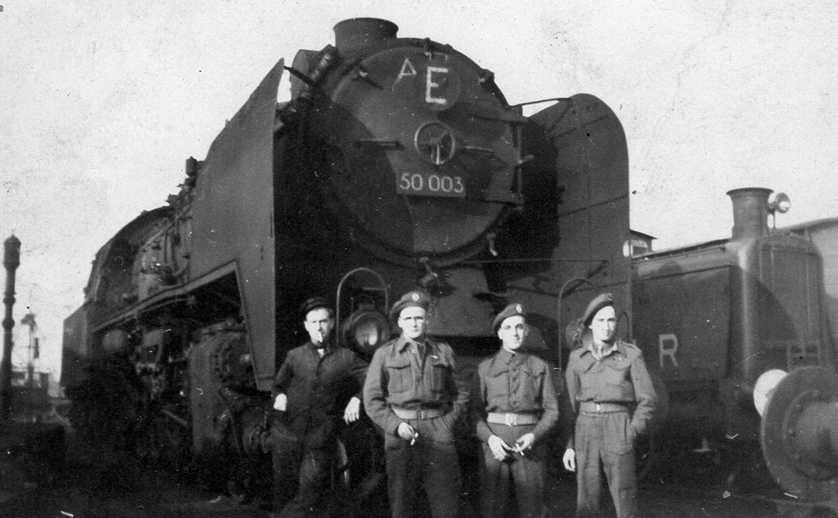 Due to other commitments, Drewry Diesel No 16 has now been moved to the Derwent Valley Light Railway where they are hoping to overhaul it and get it running again.