Type: 07 series 4 Tamping Machine.
Built: 1973 Linz, Austria.
Build Number: 1107.
Engine: GM Detroit 2 Stroke Diesel.
Transmission: Twin Disc Power Shift.
Weight: 44 Tonnes.
Brakes: Standard Indirect and Direct Systems.
Hydraulic System: 140 Bar (2030 PSI).
Capable Transit Speed: 45 MPH
Tamping History.
Originally bought and used by British Rail, Southern Region in the 1970's. However in the early 1990's it spent a couple of years in Scotland. It transferred ownership to Balfour Beatty during BR Privatisation.
It continued active service on BR main lines from Freight to Intercity main line routes around Colchester. Mainly on 3rd rail lines till after the turn of the century.
Vehicle offered for sale to the NYMR, following inspection on 19th June 2003 at Ashford in Kent.
It was decided to proceed with purchase.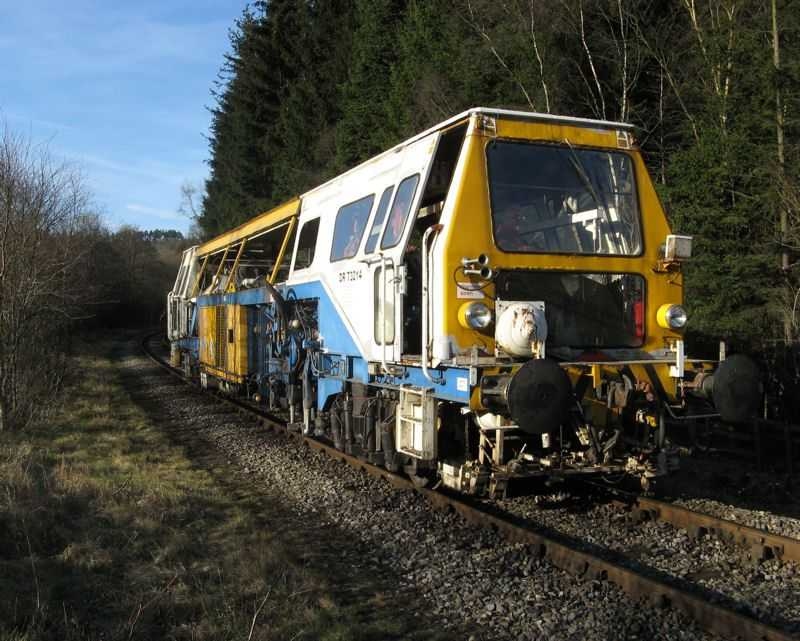 Arrival At The NYMR.
Delivered to the NYMR from Balfour Beatty in December 2003. It arrived at Pickering with modified "12 tool" configuration for use on 3rd rail lines. Prior to purchase in 2001 it had received a reconditioned engine with an overhaul, then following display work it became mothballed.
It ended its days as the oldest mainline registered tamper on Network Rail.
After delivery to NYMR, various faults were rectified, The tamping units modified back to a 16 tool configuration, calibrated, and returned to service for the NYMR.
Current Status.
Although this machine proved a workhorse and served the NYMR very well for several years, the opportunity arose to obtain a more modern machine (73250). A more modern machine could facilitate computer control to greatly improve track geometry. Although considered to modify 73214 with computer control, a huge task. This would have involved designing various signal conditioning PCB's to convert the very old high voltage "Wheatstone Bridge" 1960's electronics into smaller accurate low voltage scaled analogue signal levels.
Therefore the decision taken to purchase 73250 (with support and funding from YAG). But then the question, what to do with 73214?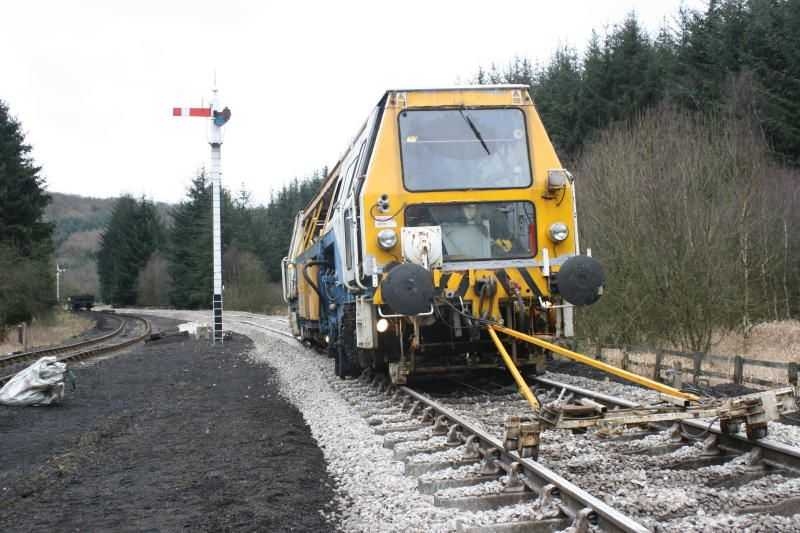 Scrapping.
The hard realistic solution was to scrap it! Keeping one Tamping Machine operational is hard enough. Despite 73214 being an older series machine, a lot of very expensive parts from it would fit 73250 to ensure the future.
Therefore, very little remains and now a donor providing many useful parts now kept in stock. Plans in the near future to transplant the main Tamping Units over to 73250.
73250 currently has 3rd rail Tamping Units. Changing over will improve ballast compaction on the sleeper ends.